Welcome to our home in the Dolomites
Hosting is more than just providing a bed
Everything you need is simply here
Hi, I am Carmen, for many years now, my family and I have been running this small B.& B, to which we have reserved a part from our house.
When guests arrive, it is joy for us, we always try to make them feel at home like family, trying to offer them, renovated, cared for and clean environments, information about the area and free time and in the morning … a good awakening with a rich and abundant breakfast of local sweet and savory products. Breakfast which is deservedly recognized by guests. Of this fact we are extremely proud.
We love our work and our greatest satisfaction is seeing you come back!
Pets are also welcome.
Carmen
We are in a perfect location in the hearth of Dolomiti
… an enchanting territory where the most amazing mountains of the world meet breath-taking landscapes, and where the woods are filled with magical creatures: dwarfs, fairies, elves…
… a territory rich in healthy and pure crystalline springs;
… a territory where ancient roman roads connect small villages full of history and tradition;
… a territory that gave birth and inspired great artists, like Tiziano Vecellio; a territory where tourists and well-known intellectuals have found and continue finding calm, serenity and hospitality.
… and what's more …
… it's the kingdom of refuges, an initiave designed for anyone to get to know the mountain refuges of the Cadore territory and enjoy the wonderful hiking trails to reach them.
… the kingdom of the "ciaspe": a unique area at the foot of the most beautiful peaks of the Dolomites, where winter trails are hiked with snowshoes (called the "ciaspe") with refuges and restaurants along the way.
Welcome to our home in the Dolomites
UNESCO World Heritage Site
On the 26th of June 2009 in Seville the Dolomites were designated a UNESCO Natural World Heritage Site in the following declaration:
"The nine components of The Dolomites World Heritage property protect a series of highly distinctive mountain landscapes that are of exceptional natural beauty. Their dramatic vertical and pale coloured peaks in a variety of distinctive sculptural forms is extraordinary in a global context. This property also contains an internationally important combination of earth science values. The quantity and concentration of highly varied limestone formations is extraordinary in a global context, whilst the superbly exposed geology provides an insight into the recovery of marine life in the Triassic period, after the greatest extinction event recorded in the history of life on Earth".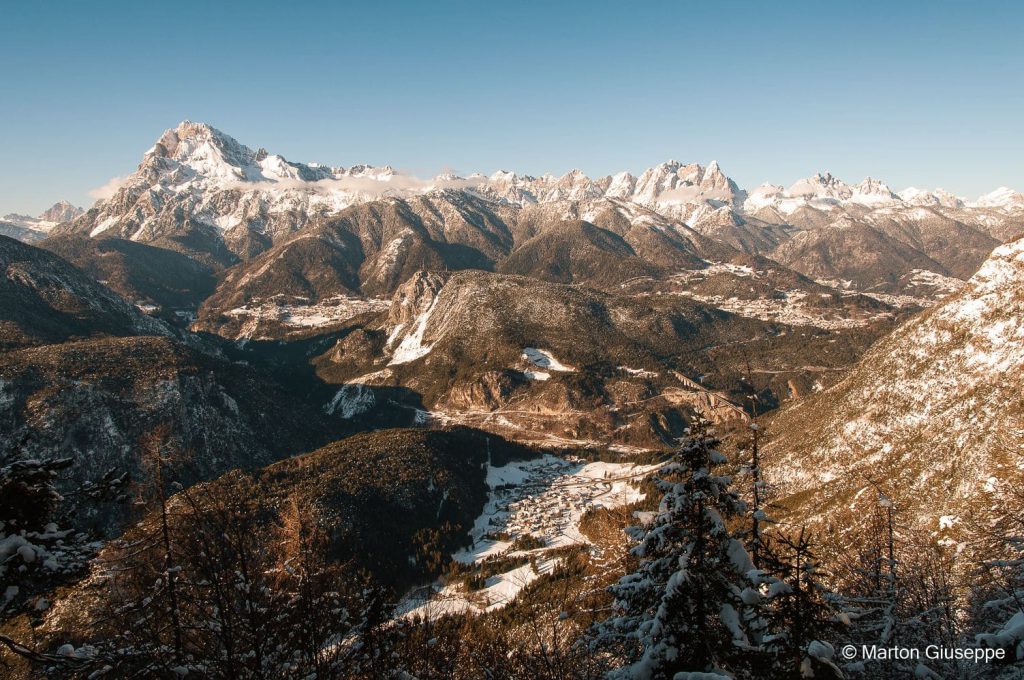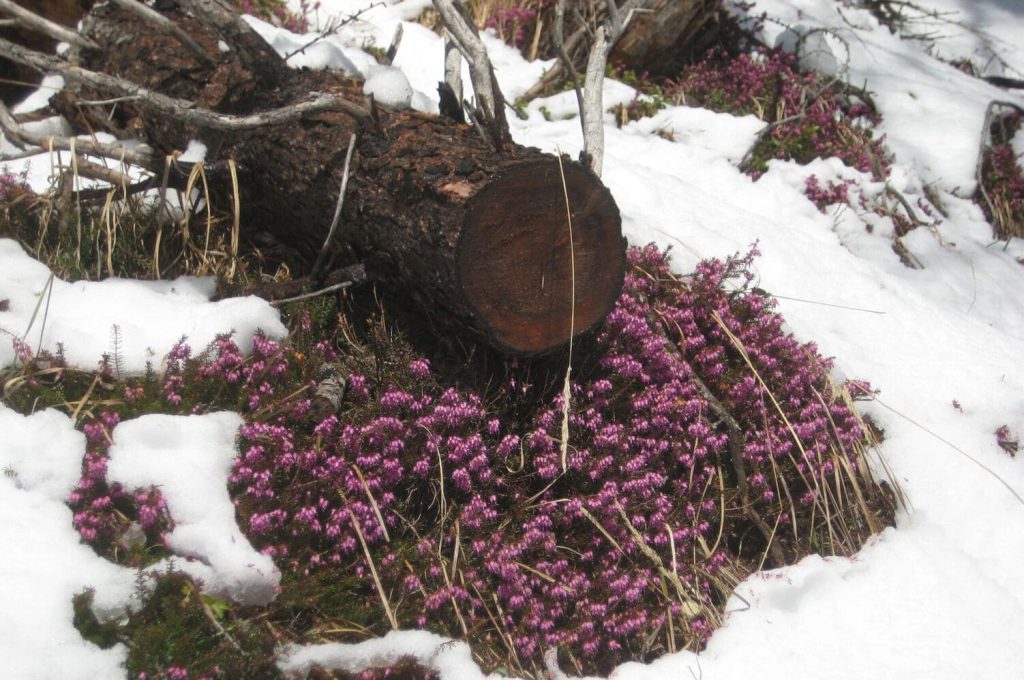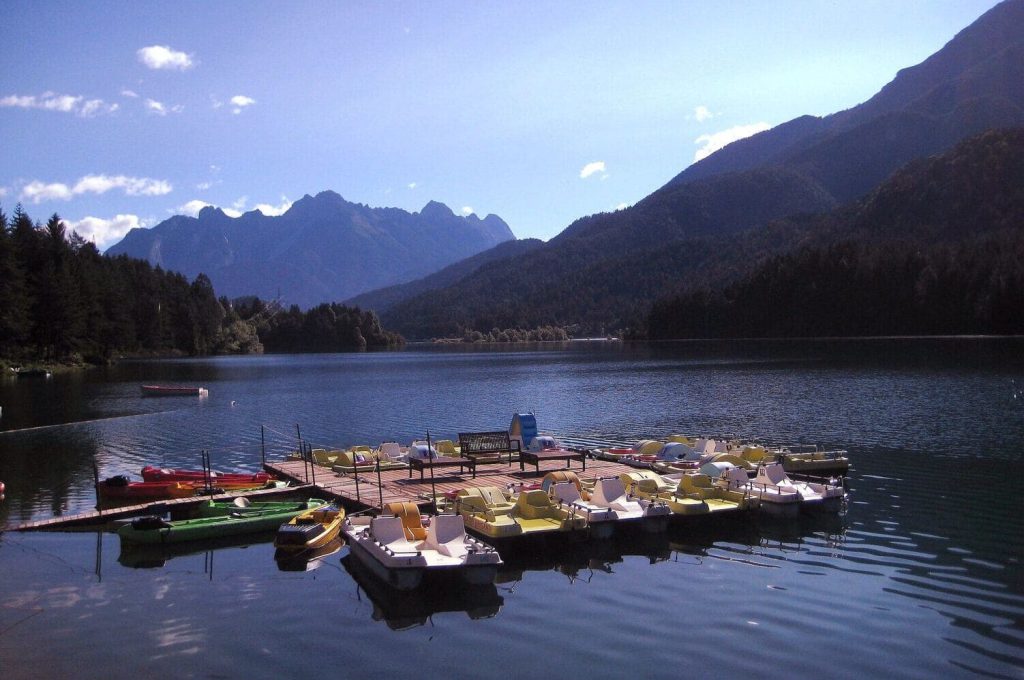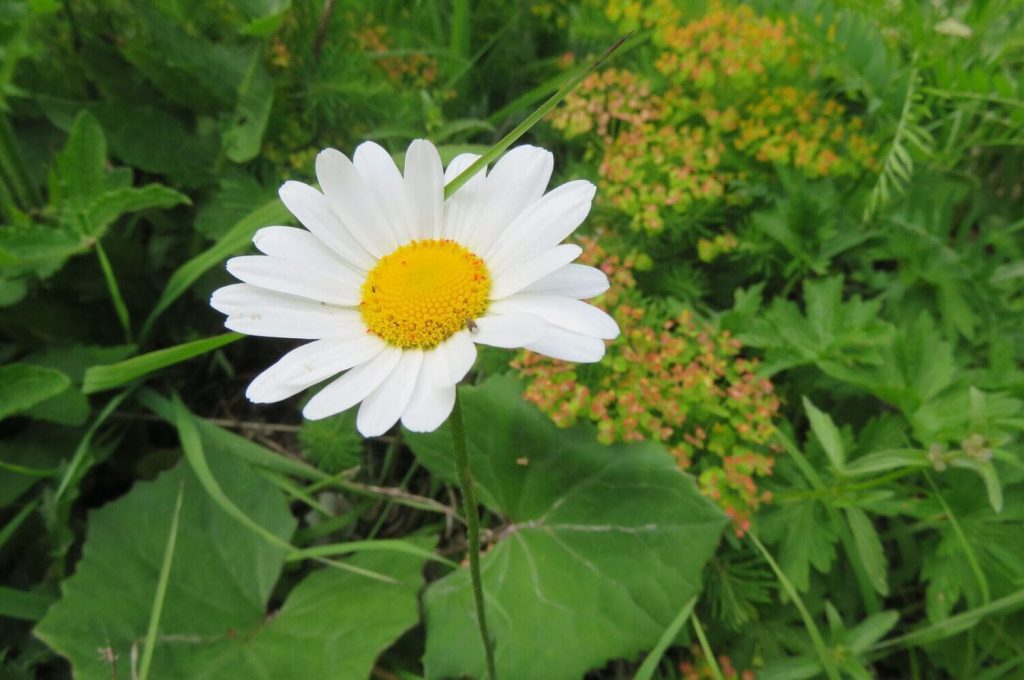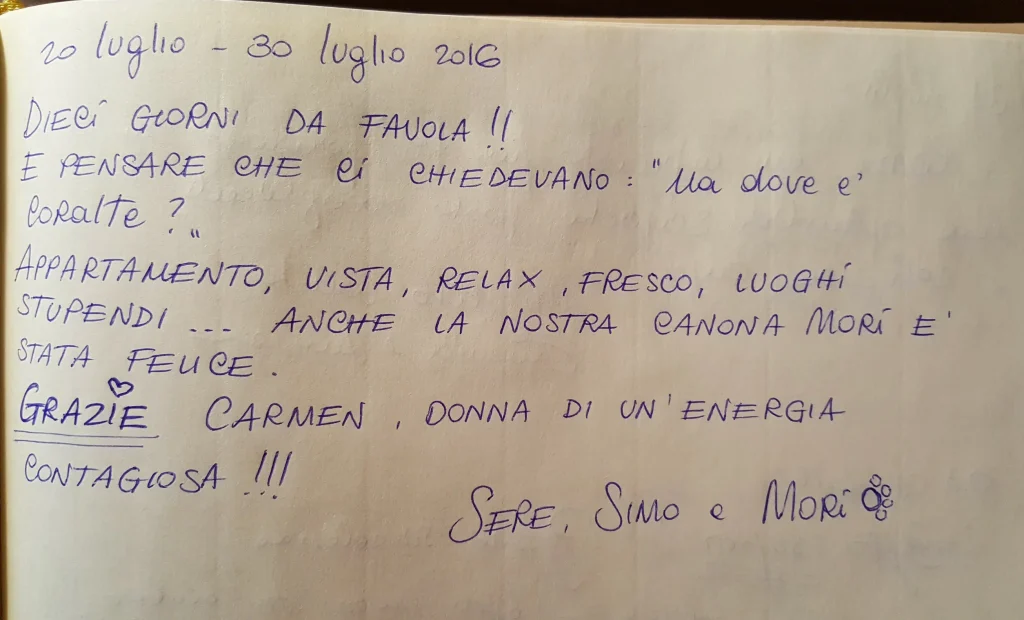 10 giorni da favola!! E pensare che ci chiedevamo: " Ma dov'è Caralte?"
Appartamento, vista, relax, fresco, luoghi stupendi …anche la nostra Cagnona Mori è stata felice.
Grazie Carmen donna di un'energia contagiosa.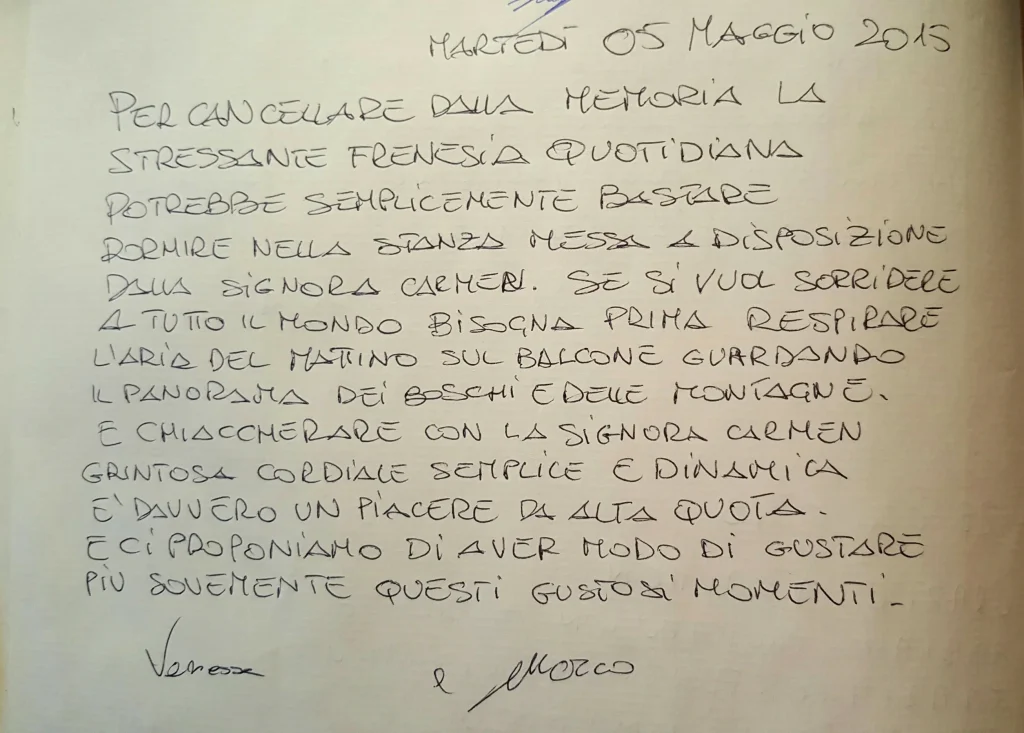 Per cancellare dalla memoria la stressante frenesia quotidiana potrebbe semplicemente bastare dormire nella stanza messa a disposizione della signora Carmen. Se si vuole sorridere a tutto il mondo bisogna prima respirare l'aria del mattino sul balcone guardando il panorama dei boschi e delle montagne. E chiacchierare con la signora Carmen grintosa cordiale semplice e dinamica è davvero un piacere ad alta quota. E ci proponiamo di aver modo di gustare più soventemente questi gustosi momenti.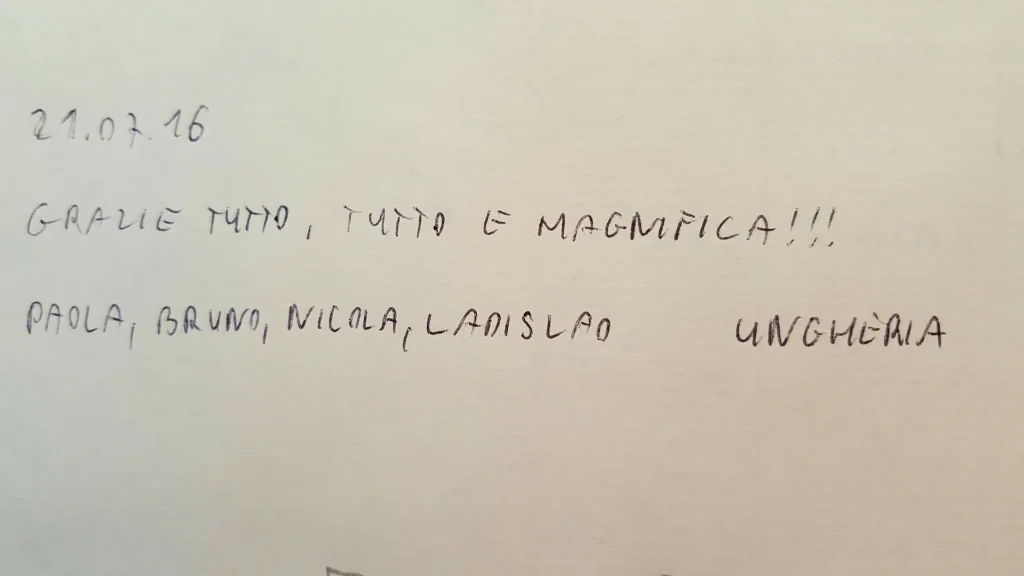 Paola, Bruno, Nicola, Ladislao
Grazie tutto, tutto è magnifica!!!!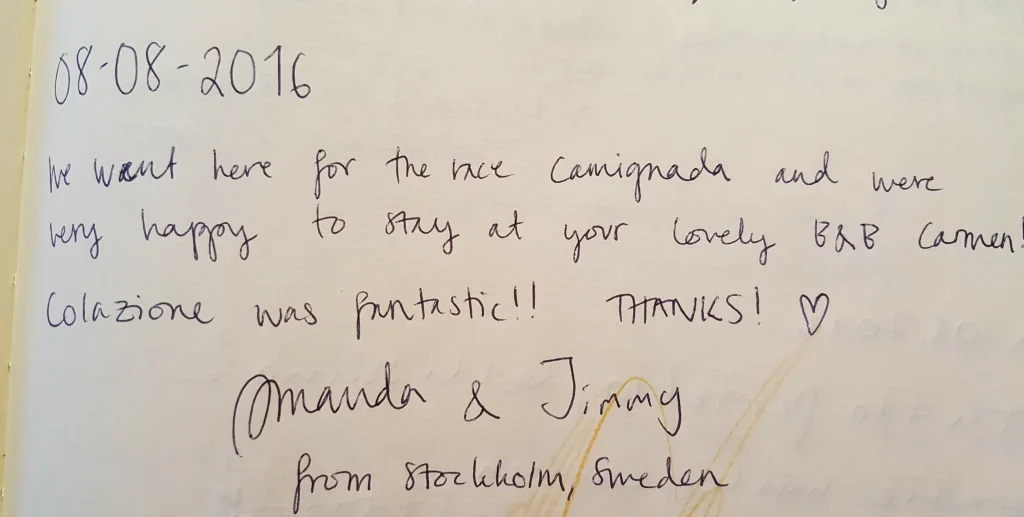 We went here for the race Camignada and were very happy to stay at your lovely B&B Carmen! Colazione was fantastic!! Thanks!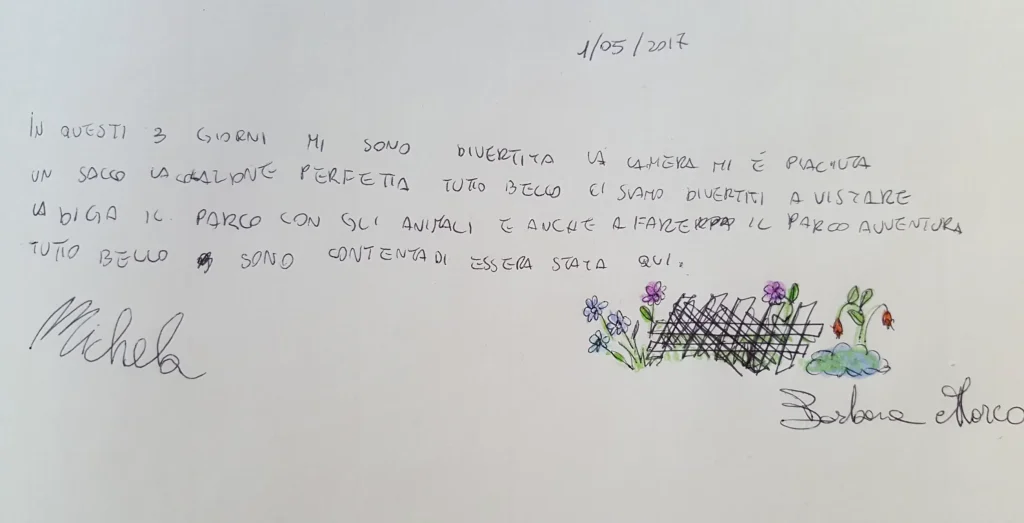 In questi 3 giorni mi sono divertita.
la camera mi è piaciuta un sacco, la colazione perfetta.